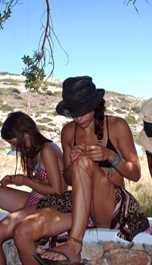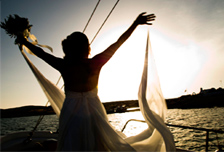 is to promote an alternative way of life that revolves around physical and mental health.
We believe that overall health derives from the combination of
a good physical condition, a balanced diet, contact with nature
as well as from the integration of creative expression in every day life.
Considering that good health is a prerequisite for everything we may wish to accomplish,
it becomes obvious that we need to spend time engaging with practices that help to improve our physical condition and our mental wellbeing.
Yoga is a great way to take care of our body and our mind, bringing the two in complete harmony.
Our team will offer a variety of classes on a weekly basis, open to all levels regardless of age and physical condition.
Check out our new schedule, get to know our yoga instructors team and contact us to book your place.
* Special workshops with guest teachers, therapists, nutritionist etc will be announced every month.
Creativity has always been an important means of human expression.
It helps us to discover our inner self, expand our capabilities and stimulate our imagination.
Every member of our team specialises in a different field, thus covering a vast spectrum of creative activities.
We organise various workshops in the following fields
while our pool of activities continuously expands:
– sewing (for beginners, sewing handbags & clothing)
– crafting (macrame, crochet, felting, jewellery making)
– arts (drawing, painting, photography)
– music (african drumming, sound healing)
NEW WORKSHOPS – AUTUMN 2019

PARALLEL ACTIVITIES
FOR KIDS & PARENTS
Monday – Wednesday 17.30-19.00
Saturday 12.00-13.30
starting 30/9
In the continuous search for a holistic communication with the environment, we also propose workshops
inserting the interface with nature as a vital element.
We therefore choose ideal destinations and organise creative retreats,
where we seek to harmonically combine
– the calmness offered by nature
– the health benefits of physical activity
– and the pleasure derived from creativity
in unforgettable journeys of
physical, mental and emotional relaxation.
Check out our retreats for summer of 2019
Our schedule for 2020 will be announced soon